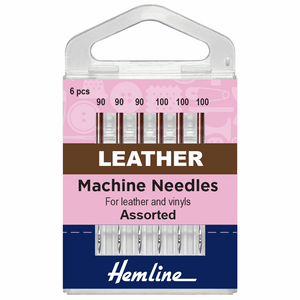 Leather Machine Needles
Now and then you might need to stitch something heavier - like when you're making a tote bag from PVC, or repairing a tent!
These machine needles have a sharp triangular point which enables them to pierce leather and PVC without tearing. Ideal for leather, PVC and coats fabrics. They fit all standard domestic machines.