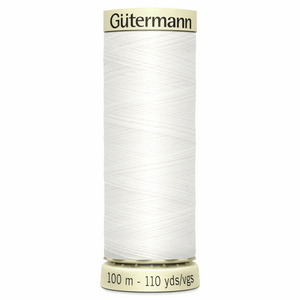 Sew-all thread 100m - we will choose this to match your fabric
This is the best thread on the market for most dressmaking and soft furnishing projects. Because it is 100% polyester it has a bit of 'give' which means that most sewing machine get on well with it. You can use it on cotton, linen or even silk and it's ideal for handsewing too.
There are too many colour options for us to list here - but select as many of this product as you will need, and we will either match it to the fabric you have chosen or - if you'd like a different colour, complete our 'contact' form and let us know which fabric you would like it to be matched to, or which colour you would like.